Hello, and welcome. My name is Nicole Israel, and I'm here to help you with all of your estate planning goals and needs. I am a Trusts & Estates Lawyer in New York and New Jersey.
The Law Office of Nicole Israel PLLC is the trusted advisor you deserve. We work to help you make decisions regarding your personal assets, finances, legal matters, and business decisions. You may have thought about your options, but you've always wanted someone to handle matters on your behalf. I'll be the one to guide you through the tasks that you would rather not handle.
It's my ultimate goal to protect you, your assets, and your family every step of the way. Below, I will help you understand just how important trust & estates planning is, as well as explain the vital aspects to include, how to prepare, and what to expect every step of the way.
Estate planning
is one of the more complicated areas of law, and it's not something that you should ever try to navigate on your own. Unfortunately, if you try to do it on your own, there's a chance that you encounter a problem regarding your assets and final wishes. I offer clients a wide variety of
estate planning
services to help you understand what options you have throughout the process. Here's what you can get with my law firm on your side.
Elder Law and Medicaid Planning
Nicole Israel O'Reilly is a trusts & estates lawyer who specializes in helping families pass on a legacy of love and care. She is passionate about educating and empowering clients to make the best decisions for themselves and their loved ones. Nicole believes that the estate planning process is not only about passing on your financial wealth but also passing on intellectual, spiritual and human assets. Through a relationship-based, client-centered practice Nicole advises clients through the often complicated decision process around estate planning and works to ensure those plans work in the years to come.
Nicole is a member of the New York City Bar Association, New York State Bar Association and New Jersey State Bar Association. She is licensed in New York and New Jersey. Nicole enjoys spending her time educating her community on the estate planning process and the best ways to protect your loved ones.
Nicole has worked for a top-tier Manhattan law firm for the past eight years, and has served as a volunteer lawyer for the Immigration Justice Center, Family Law Center in Brooklyn and for the Urban Justice Center. In addition, she has worked as a senior analyst for Livingston Capital Management, an investment management firm offering funds in the public securities space and angel investing space.
Nicole attended Boston University where she earned her B.A. in Economics, Columbia University for her M.S. and received her J.D. from New York Law School.
Most importantly, Nicole is a wife, and a mom to an adventurous two-year old. When she's not chasing after her son, she enjoys traveling with her family and experimenting in the kitchen.
Elder Law & Medicaid Planning
Whether for yourself or your aging parents, at The Law Office of Nicole Israel we can help you plan for the financial, medical, and legal challenges that come with growing older. As a NY and NJ elder law attorney, I can help you develop a comprehensive plan to ensure your wishes and preferences are honored in the future, along with protecting you and your assets if you become incapacitated and require assisted-living or nursing-home care.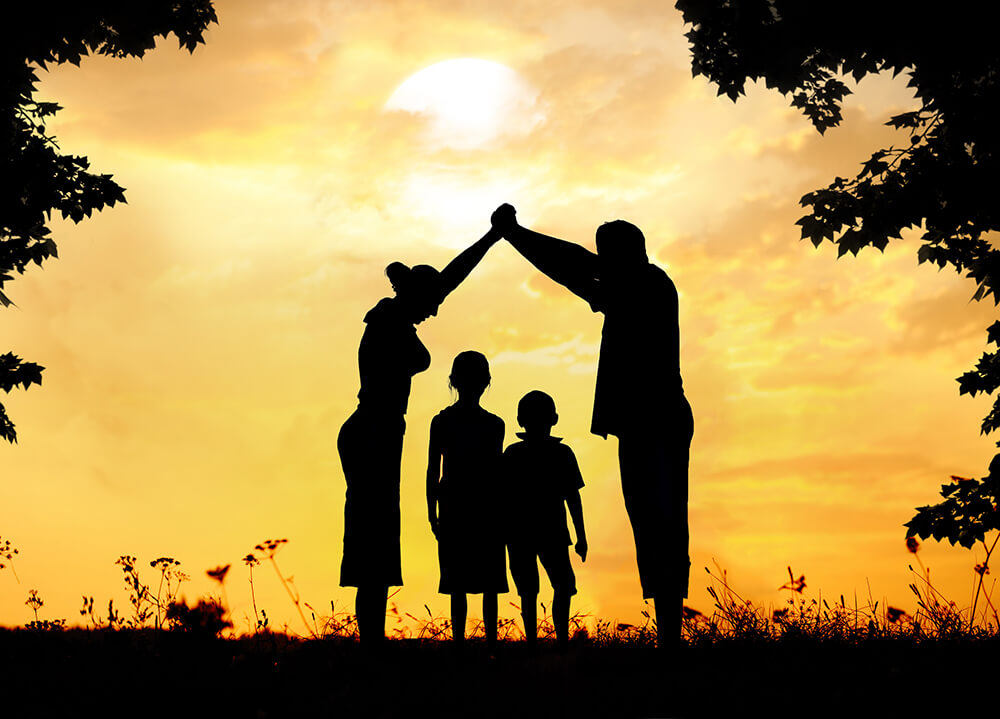 There's a common misconception that estate planning is only helpful for older individuals or those with a lot of money and property. However, anything can happen at any time. No matter your financial status or age, it's helpful to have estate planning in place for various reasons. Working with a guardianship lawyer in New York and New Jersey or a lawyer for wills can protect your loved ones just as much as your assets.
Estate planning also helps ensure that your advance medical directives are in place should you be unable to make medical or financial decisions.
Did you know that about 60% of adults don't have
estate planning
documents in place? This means that several families are without a designated guardian,
asset protection
, and other benefits that come with
estate planning
. If you are looking for
estate planning
creation, here are the steps that you should take to move forward:
Hire a Trust & Estates lawyer to help you. An attorney is essential to ensuring legal documents are accurate and within state and federal guidelines.
Determine who your beneficiaries
will
be. Check all legal documents such as your life
insurance
,
retirement
, etc. to see who
will
receive what upon your passing.
Get your
power of attorney
and advance healthcare directives in order. If something happens to you, and you cannot make decisions on your own, you need to ensure you have someone you
trust
to make decisions on your part.
Organize all information with your attorney. You and your legal counsel can put together a plan that details everything for your executor or trustee. This helps ensure the step by step manual to distribute your assets and property correctly.
When your assets are at stake, preparation is key. This means making sure you have everything in line to properly plan for your
will
,
trust
, and all other legal directives as part of your
estate planning
needs. It's crucial to create a checklist before you start the process, and I can help you plan this list out so you know exactly what to expect through the process. Here's what you should have ready to go when you start:
An itemized list of your inventory
A breakdown of your non-physical assets
A list of your debts and what needs to be paid
A list of your memberships that may have life insurance benefits
A copy of your documentation
A list of your retirement accounts and insurance
A designated trustee or executor
You and your attorney should ensure all documentation is in line so that you can successfully protect your assets moving forward.
Choosing my firm to help you means you receive:

A history of success. I have helped countless families with all estate planning and guardianship needs to ensure peace of mind.

A caring and compassionate legal professional who puts your needs and goals first.
A firm with experience in estate planning law. Because there are several documents to prepare, this experience comes with numerous benefits for our clients.
I know how difficult it is to feel as though your assets and property could be in limbo after you pass. Even more, you can feel devastated thinking that a court may make decisions regarding your minor children's
guardianship
. Never leave anything to question.
Instead, get my firm on your side and work through the process with confidence. Together, we'll build a strong guideline to ensure everything is as it should be per your last wishes moving forward. Let me give you a voice and help you with all estate planning needs that you have.
our office is open
24h a day, 7 days a week
ADDRESS
11 Broadway; Suite 615
New York, New York 10004